AI Driven
Text to Speech

Generation

We are the one-stop solution for your voiceover needs. Generate natural human-sounding Text to Speech (TTS) audio using an online AI Voice Generator. Easily convert the text into natural human-sounding speech and download it as an MP3 file instantly.

Try for Free
Free text to speech AI Voice Generator
Generate Audio in English (United States) that sounds naturally human.
Convert high quality text to speech with Speechactors' unparalleled text to speech technology.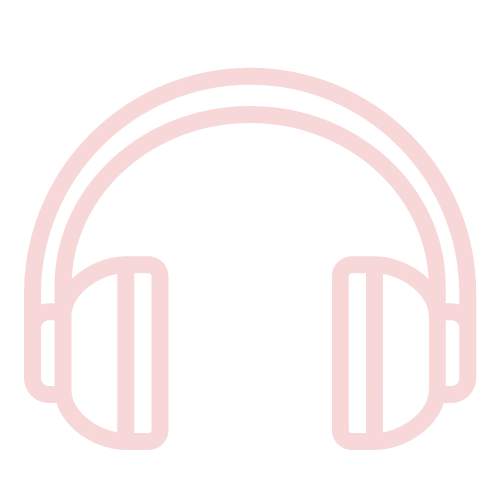 Best Text to Speech AI Voices
Choose from a growing library of 300+ natural sounding voices with humanlike intonation in 140 languages and accents powered by AI technology.
Check out some of the English ai text to speech characters' voice samples below.
Videos
You can create Sales Videos, Training Videos, Educational Videos or any kind of videos.
E-Learning
For Learning & Development Teams, Training Course Providers and Educators to help their audiences learn better.
Audiobooks
Create audiobooks in no time.
Podcast
Do you want to run a podcast but do not have a good voice? You are covered.
IVR
Professional voice interactions for your customers. Scalable, on-demand and lightning fast turnaround time.
Corporate training
Sound professional by creating AI voiceover for your corporate training material.
Easy to use
Workbench

with

Unmatched Features

.

We have tailored our workbench/editor to make it very easy to use without compromising important features.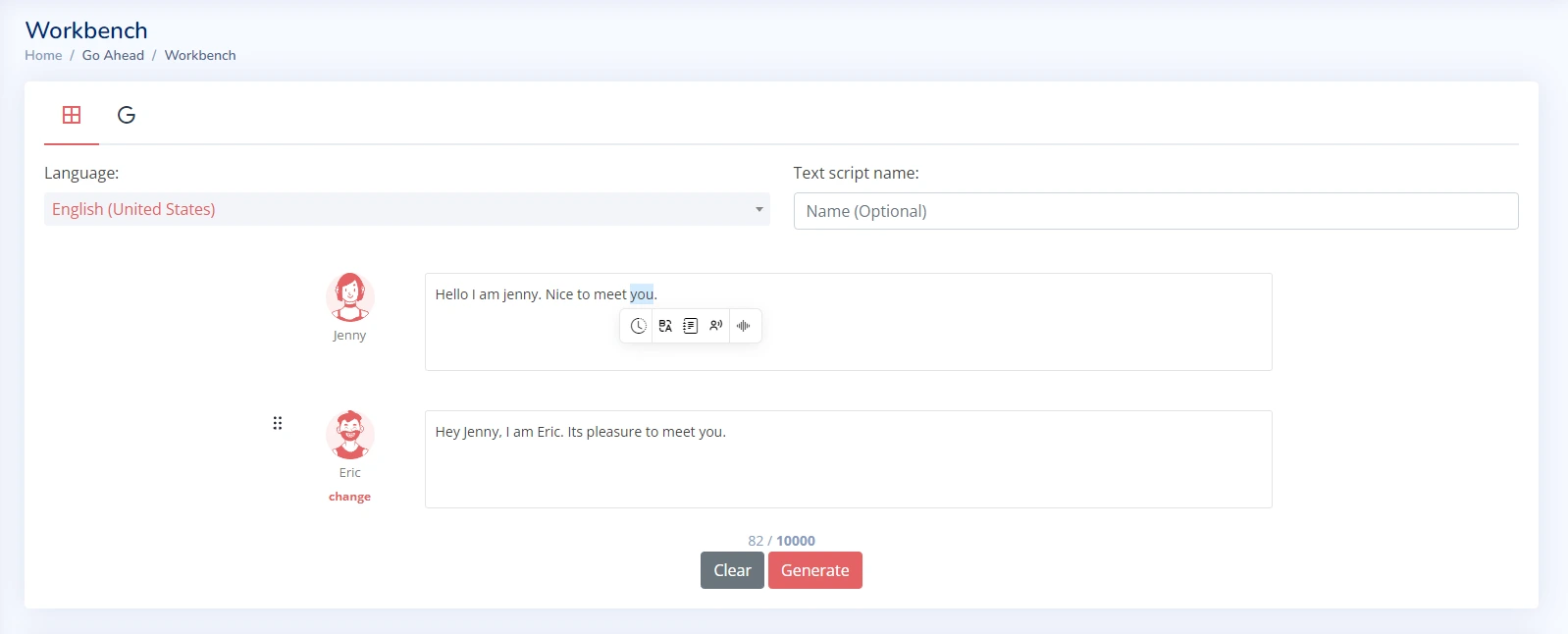 300+ AI Voices
Select best voices from library of 300+ AI voices in 140 languages.
Voice Emotions
Make your voices sound more natural and engaging by using expressive emotional speaking styles.
Multi-Voice Feature
Using different voices for sentences in the same audio file, you can create conversation-like voiceovers.
Background Music
Add background music to your voiceover easily by selecting music from a curated list. You can adjust volume of your background music.
Voice Inflections
Create a more suitable voice tone by fine-tuning Rate, Pitch, Emphasis and Pauses.
Custom Pronunciations
Use phoneme library to generate custom pronunciation for your words or phrases.
Appsumo
Excellent Tone Option
Love the option to have different tones in some of the voices! I don't find this in the other apps, it's really helpful and easy to use. Hope more voices be equipped with the tone options.
Appsumo
Best buy.
Without a doubt, this is the smartest purchase I have made on this site. Excellent price, and good quality in Spanish.

I think maybe there is a chance, but I don't know if it's the server. Sometimes it shows error and I have to refresh the page but it is not very frequent.

For me it would be perfect if they would involve AI for short paragraphs of writing, in this way it would be avoided to go to another tool to write an AIDA for example.

In short, thanks for the development, and the price. I wish you the best of luck from now on. Your tool looks excellent.
Speechactors
The best I've found.
I've tried many TTS options, both online and downloads, and Speechactors is one of the best I've found. It's priced right, easy to understand, and the voices are excellent. I like not worrying about the number of characters since I write pretty long pieces for my blog.
G2
High Quality w/Good Customer Service
What do you like best?
After searching a dozen or more TTS (text to speech) for audio clips on my blog, this is the best I've found. It's user-friendly, affordable, and with good quality voices.

What do you dislike?
Dislike is too strong, but I'd like to see some celebrity voices to use in certain situations.
No, Speechactors is a cloud-based solution. Everything is hosted on cloud servers, You do not need to install anything. You can use Speechactors from your desktop, laptop, or even from your smartphone.
We do not have any usage limit. However, you can not have more than 8k characters per voiceover. For your longer voiceover needs, we have "Merged Feature" already in place.
As it is a cloud-based service, you will get updates automatically. And all updates are 100% free. For information about updates, you can always refer to the changelog.
Yes, we have a free trial available. Signup for free (without a credit card) and you will get free 2000 text to speech characters to check the product without any feature limitations.
We have introduced Lifetime deal for a limited time. Using which you can get Speechactors access for lifetime with mentioned characters per month in pricing plan. Characters will be renewed/reset every month for Lifetime deals.

Apart from that we have one time or single purchase plan using that you can purchase characters anytime as per your need. Characters purchased with one time or single plan will not be lapsed at the end of the month.

A Lifetime Deal monthly character will take precedence over a one-time purchase. When you run out of monthly characters, you will use one-time purchased characters. The one-time purchased characters will not be reset at the end of the month, they will carry over until they are used for generating voiceover.
No, we do not have any other in-app features or plan. We only have one PRO plan which has all the features we offer. Our features, languages, or voices will never be added at an additional charge. All you have to pay is for the character you use.
If you have purchased lifetime deal, your characters will not be rollover. They will reset every month. However, if you have purchased character using one time or single purchase, it will rollover until they are used for voiceover generation.

If you have lifetime deal and purchased characters with one time or single purchase, your monthly character with lifetime deal will be used first. So, you can gain maximum benefit from your single purchase characters.
Payments already made against one-time plan or subscriptions would not be eligible for a refund. If you have just made a purchase but facing a technical issue, please get in touch with us.
Yes, all our voices can be used for commercial purposes.
Yes, preview is ultimately the same as generating voiceover.